The Crystal Lamellas installation by JK3D blends nature, technology, and material innovation. Julia Koerner, an award-winning Austrian designer and Creative Director of JK3D. She is currently exhibiting her studio's designs at The Gritti Palace, a Luxury Collection Hotel in Venice.
The exhibit is part of the Italian Glass Weeks (17-25 September 2022). It is placed in the landmark Explorer's Library, one of the most historic and recognizable places overlooking the Grand Canal.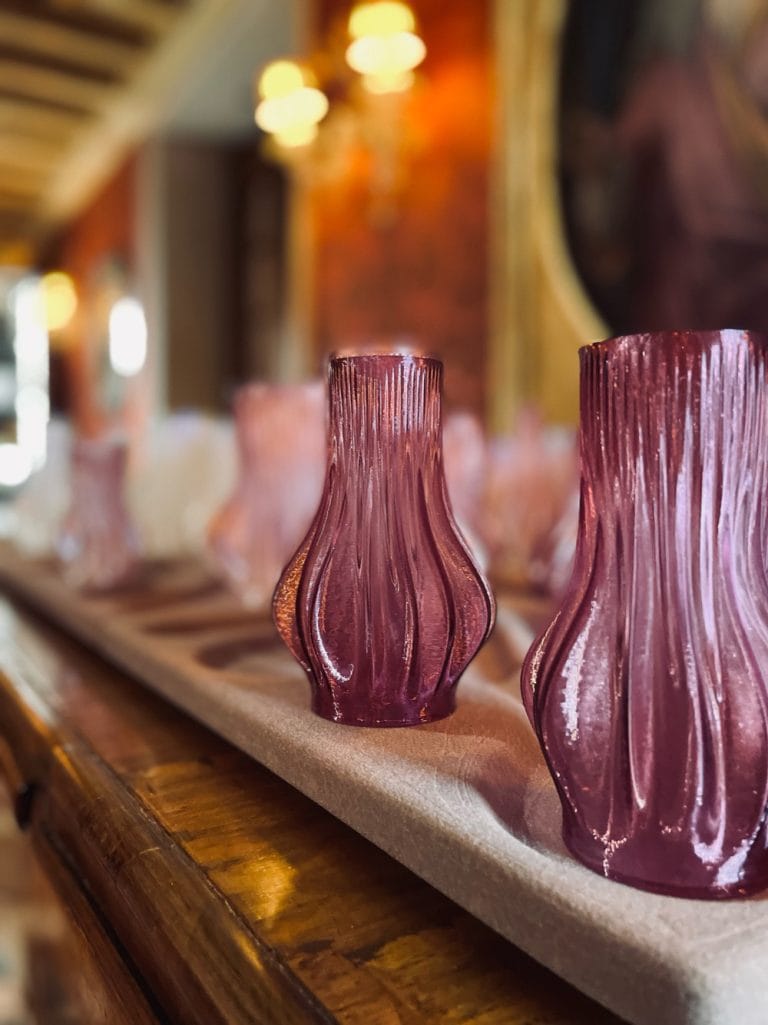 Design
The Crystal Lammellas have a digitally produced 3D design inspired by fungal gills and lamellae's structure, performance, and colors. The design is 3D-printed spirally as a single shell with only the necessary material. The Crystal Lamellas stresses the one-of-a-kindness of natural artifacts.
Manufacturing & Materials
Swarovski's unique glass 3D-printing technology is used to create digitally created glass sculptures individually coated with their signature colorization technologies. Over the last four years, Koerner has worked with Swarovski on design and sustainable manufacturing innovation.
The sculptures are an outgrowth of JK3D's lamella series, which is available in 3D-printed polymers at various scales. The work is shown atop a sculpted foundation that organically embraces the sculptures and is 3D-printed from sand, emphasizing the link between two distinct states of a single material, albeit in different sophisticated technologies and a symbiotic form.
About Italian Glass Weeks
The Italian Glass Weeks is a significant new Festival organized in conjunction with the United Nations International Year of Glass in 2022. The first week will be held in Milan from September 10th to September 18th, 2022. The Festival will be dedicated mainly to industrial glass. The second week will be dedicated to creative glass and take hold in Venice from September 17th to September 25th, 2022. The Festival, organized by Vision Milan Glass Week and The Venice Glass Week, strives to expose, promote, and encourage glass in Italy in a national and international arena.
Subscribe to AM Chronicle Newsletter to stay connected:  https://bit.ly/3fBZ1mP 
Follow us on LinkedIn: https://bit.ly/3IjhrFq 
Visit for more interesting content on additive manufacturing: https://www.amchronicle.com/